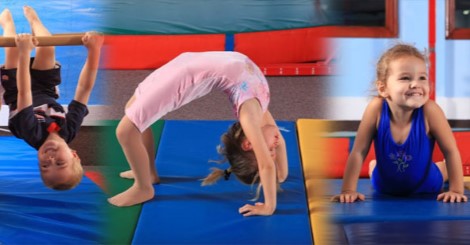 Preschool Classes
Our preschool classes are designed for children from ages 6 months to 5 years. We aim to further a child's physical development and coordination while teaching strength, balance, flexibility and discipline. Our young gymnasts use the smaller gymnastics equipment to learn "what the big gymnasts do" through play. We believe that gymnastics is the best activity for every young child. These classes are designed to enhance your child's fine and gross motor skills, social skills, strength and coordination through the utilization of equipment, and obstacle courses. We emphasize climbing, hanging, jumping, running, and rolling in a fun and safe environment.
My Grown UP & Me Classes
Parents participate in the world of the toddler with movement, music, parachute, bubbles, balls and obstacle courses, combined with instruction, while learning about their child's development. The stage is set to enhance key areas of motor development and cognitive development with play and adventure.
Ages 6 months – 3 years
(45 Minute Class)
Preschool Gymnastics
3-5 years old classes enhance emerging Gymnastics skills in an energetic and creative environment. This class is a wonderful place for first time experiences with a teacher and peers! At ages 4&5, children refine basic skills that reinforce a heightened aptitude for all physical sport activities. This class offers greater challenges to the older preschooler.
Ages 3-5
(45 Minute Class)
Recreational Gymnastics
Our recreational classes are for male and female school-aged children. We focus on all the Olympic Gymnastic events. Our foundation and skill development curriculum will transcend into any sport. You and your athlete will be amazed by the strength and skills achieved as well as the social and mental development stimulated by gymnastics.
Ages 6 and up
(55 Minute Class)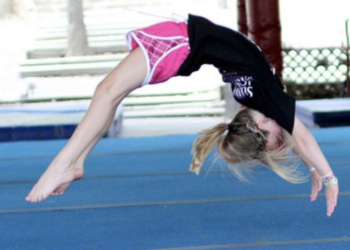 Tumbling & Acro Classes
If you are a cheerleader, dancer, or just wanting to learn tumbling this class is perfect for you. This co-ed class consists of all floor work. From beginner to advanced we can help you build strength, knowledge and flexibility to obtain your tumbling goals. Ages 6 and up (55 Minute Class)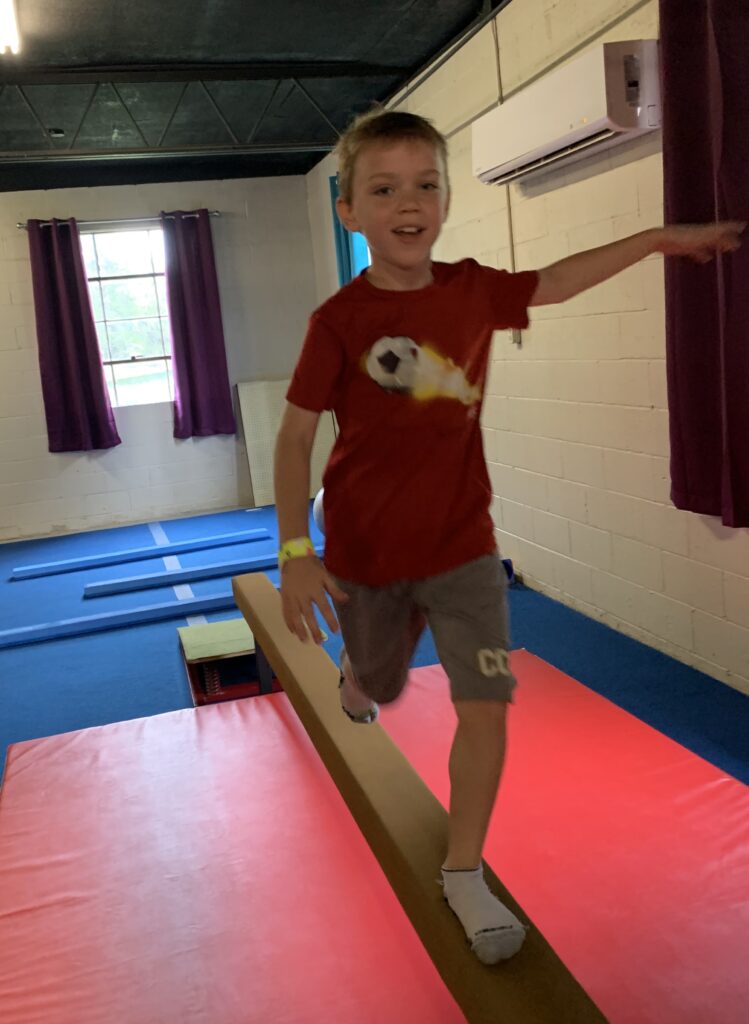 Ninja Classes
As seen on the popular show American Ninja Warrior this class will keep you wanting more. The mix of obstacle courses, parkour, and gymnastics will be the sweatiest highlight of your week. Working strength, agility, balance and coordination ninja will help with any sport your athlete chooses to participate. Ages 6 and up (55 Minute Class)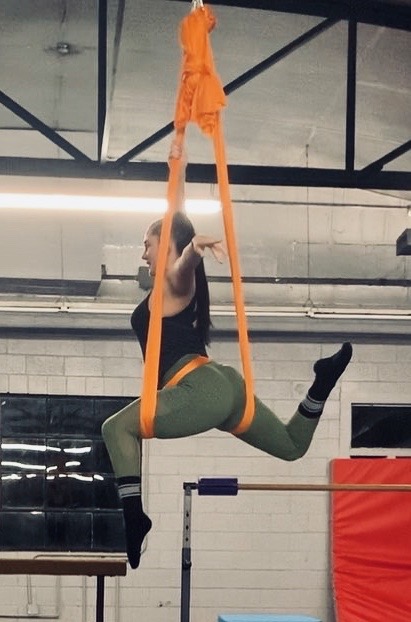 Adult Classes
Whether you have no gymnastics background or were a world class gymnast this class is for you! This will be the best and most fun workout you will ever get. Stretching, balancing, strength building, "getting back" old skills and conquering new skills! You don't want to miss this! Ages 18 – 99
No adult clinics scheduled at this time.
Next Steps…
Found the perfect program for you? Ready to register for a class? Click the link to the right to sign up today.